Commercial Construction | Commercial Contractors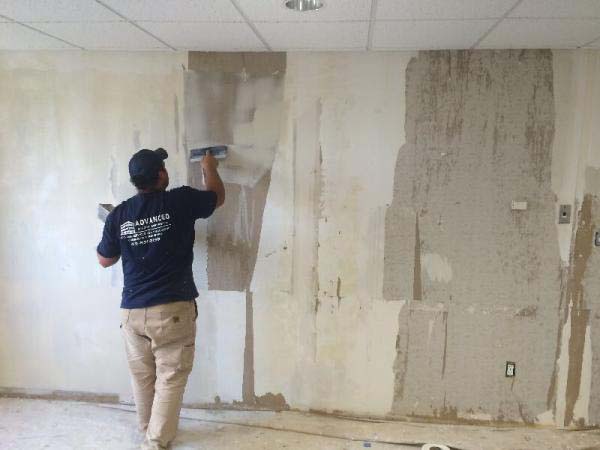 About Advanced Building Services
"SERVICES FROM THE GROUND UP"
Advanced Building Services is your premier General Contractor in the Great Lakes region. ABS is located in Maumee, Ohio, which is just a short distance from metro Toledo, Ohio. The staff at ABS have over 50 years of combined experience in the construction industry, which results in immense in-depth knowledge that we pass onto our customers. Fully licensed and insured, the professionals at Advanced Building Services are waiting to hear from you so that we can help bring a fresh professional approach to bring your next remodel project to life.
At ABS, we have a highly skilled group of carpenters and specialty trade craftsman to suit the specific needs of your project. From design-build to making your dream a reality, we know you'll be pleased by the level of service that we provide. Specializing in painting, demolition, roofing, and interior/exterior remodeling construction services, we have a broad spectrum of experience to ensure we bring your next project to life in the way you envisioned it.
Painting
Interior and exterior, siding, trim, you name it and our professional painters will get it done and get it done right. From careful preparation work to choosing the right primers and the best type of paint for the job, we are experts and have many successful large scale painting projects completed for some of the most important clients in the area. We have provided painting services for health care, retail, office space, manufacturing and many more. We can help you evaluate your next painting project and help you make the best decision for the project based on your needs and budget.
Construction
We provide a wide array of construction services; whether a simple remodel to your office space, or a full scale addition or demolition of your existing space, our team of skilled carpenters and tradespeople can deliver the look you demand.
Remodel
Whether your needs are as simple as new carpet installation, drywall replacement or repair, acoustical ceiling replacement and more, we can help you achieve your vision.
Roofing
As a division of the Advanced Construction Group, we can provide you with the professional services of Advanced Roofing Services, Inc., to handle your largest commercial roofing projects. Many of the most well-known health care, manufacturing and commercial owners have trusted our services for roofing replacement, repairs and maintenance for many years, and you can too.
Customer Testimonials
We were so pleased with your crew that just finished replacing our roof… They were all very polite and accommodating… We certainly will not hesitate to recommend a quality company such as yours to others that are looking for exceptional roofers.
Kimberly T, Harco Industries
I have absolutely no reservation in recommending Advanced Roofing Services to any organization that would require roofing services provided at the highest level of quality and service.
William S, Mercy Health Partners
Their knowledge of our roofing systems and materials is important in properly repairing the leaks and improving customer satisfaction – and ultimately improving our overall roofing condition and longevity… I look forward to continued successful service from the Advanced Roofing team at BGSU…
Mark D, Bowling Green State University
Affiliations / Credentials